A lot of family issues have kept us from traveling as much as we would like, and, most of our travel, such as a recent trip to the Phoenix area, has been for the purpose of visiting family.
It has been our goal for some time to get an RV of some sort, and, after much discussion and research, we have finally decided to get a travel trailer. However, our little Prius V was not going to pull, or be pulled. Towards that end, we traded it in on a slightly used 2014 Toyota Tundra, shown below.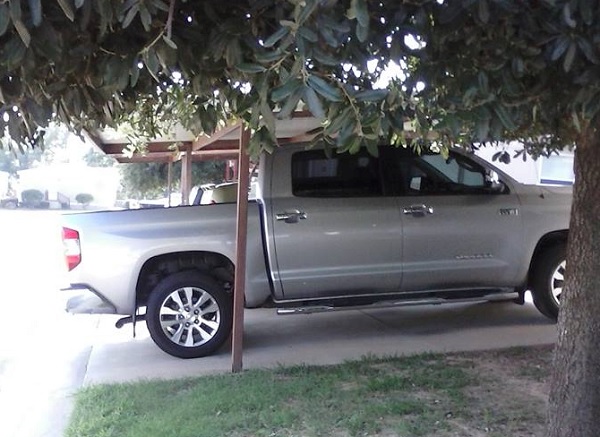 This decision to change our way of life so drastically was not lightly made.
One of the most difficult problems WAS getting out of our Prius and into a gas-guzzlin' highway tank...in more ways than one.
It can be hard to go from 43 MPG to 14 MPG, but, on the other hand, the ride in the Tundra is fantastic compared to the Prius V. This is a good thing as I am 70 and my wife is disabled, and spending the day in the Prius was distinctly wearing.
As an ex-OTR truck driver, I personally enjoy being back in a small version of a big truck.
Well, the next trip has not been planned as yet, but, we are looking forward to cruising down the road in our big silver truck, and, even more to adding the travel trailer to it.